When patients are missing most or all their natural teeth, their self-esteem isn't the only thing lost along with each tooth. Oral health and quality of life also significantly decline. There's no need to live with the challenges of tooth loss. We can rebuild a beautiful, functional smile with dentures in Beaumont. While dentures may have a bad reputation, we use the latest materials and techniques to give you results that look and feel natural. We'll create a smile anyone would be proud to show off.
Who Is a Good Candidate for Dentures?
Every tooth is crucial for a functional smile. Losing even one can negatively affect oral and overall health. Patients have even had to eliminate certain foods from their diet because they're too difficult to chew. Dentures are a tried-and-proven solution to treat significant tooth loss.
Whether the teeth are severely deficient, or a few have been lost over the years, dentures might still be an option. Generally, all that's required is good oral and general health, but the final determination will be made after consultation with your dentist in Beaumont. Based on the examination, additional procedures may be necessary before moving forward, such as tooth extractions or periodontal therapy.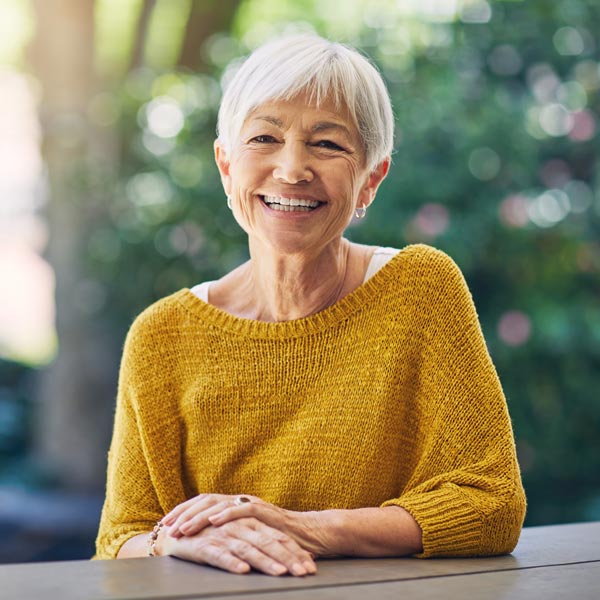 There are more options than ever to replace missing teeth. After a full assessment of our patients' needs and preferences, we'll discuss various options including:
A partial is used to fill the spaces of multiple missing teeth, whether consecutive or not. Custom-made prosthetics are attached to a gum-colored base that has a metal framework. It will clip or clasp onto the remaining teeth to stay in place. Custom prosthetics are carefully crafted to match the appearance of the natural teeth to blend in when patients smile.
A full denture recreates an entire arch of teeth. We take an impression of your mouth to create a gum-colored base to support the porcelain or acrylic teeth. It will be made of comfortable, durable material for maximum fit and function as it rests on top of the gum tissue. Suction or an adhesive will be used to keep it in place, allowing patients to speak, chew, and smile confidently.
As an alternative to traditional dentures, implant dentures are the next best thing to natural teeth. Four to ten titanium posts anchor the denture to the jawbone, ending any worries about slipping or irritation.
Tooth loss causes more than just an unattractive smile, it may have life-changing consequences. Dentures have been used for generations because of their exceptional advantages. By investing in a complete smile, patients will enjoy:
Ready to love the smile in the mirror? It's time to take the
first step
toward a confident future. Contact
our office
today to schedule a consultation for dentures.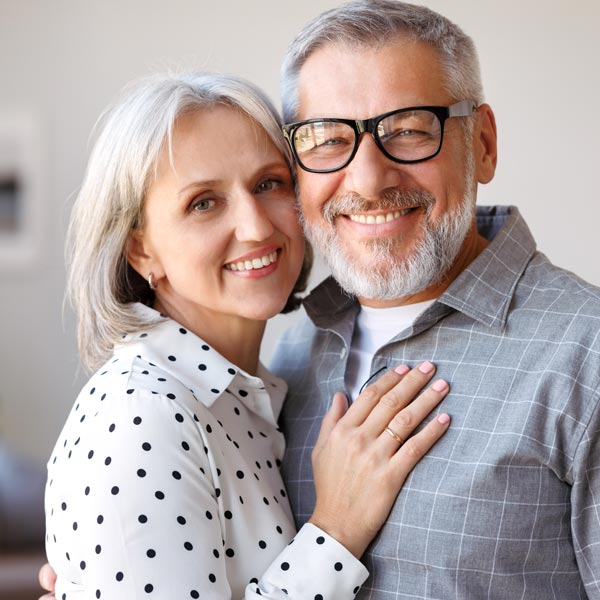 Frequently Asked Questions