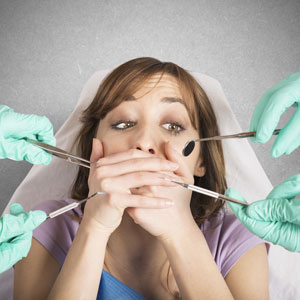 If you feel afraid of the dentist, that's normal. Somewhere between fifty-to-eighty percent of Americans have that fear, at least on some level. However, there are ways you could relieve the condition and make future dental visits easier. Here are four tips for managing dental anxiety at the dentist's office for those interested. Try them out at home to see if they might help at your next checkup!
Listen to Relaxing Music
Some patients consider the sound of dental tools frightening, especially when it's coming from inside their mouth. If you're one of them, try asking your dentist if you could listen to music with headphones during treatment. Doing so could help you relax and focus on a more soothing experience.
You could also try listening to calming music before your appointment. That way, you might feel calmer going into the visit and carry that attitude throughout the procedure.
Focus on Your Breathing
When you're nervous, you may be tempted to hold your breath. This act usually makes things worse, as it reduces the air in your lungs and can cause more fear.
Before your dental visit, you could try practicing calming meditation or simple breathing exercises. These activities would give you greater control over your breathing and help you relax before treatment.
Whatever method you use, just remember that slow and regular breathing can reduce emotional stress.
Tell Dental Staff How You Feel
Besides anxiety over a dental procedure, you may feel nervous about keeping your thoughts to yourself. You may not want to tell others about your fear because it'd make you feel weak.
However, you're more likely to get help if you let dental staff know how you're doing. Plus, your dentist is unlikely to judge you– as said above, dental anxiety is widespread.
Find a Dentist You Trust
You're less likely to feel scared of your appointment when you trust the dentist in question. That said, always choose a dental expert you believe will do the best job possible for you. For example, look at online reviews for local dentists or talk with friends and family for recommendations.
You can hopefully see now that you don't need to live with dental fears. Consider practicing the tips above, or talk to your dentist for more options on reducing your anxiety.